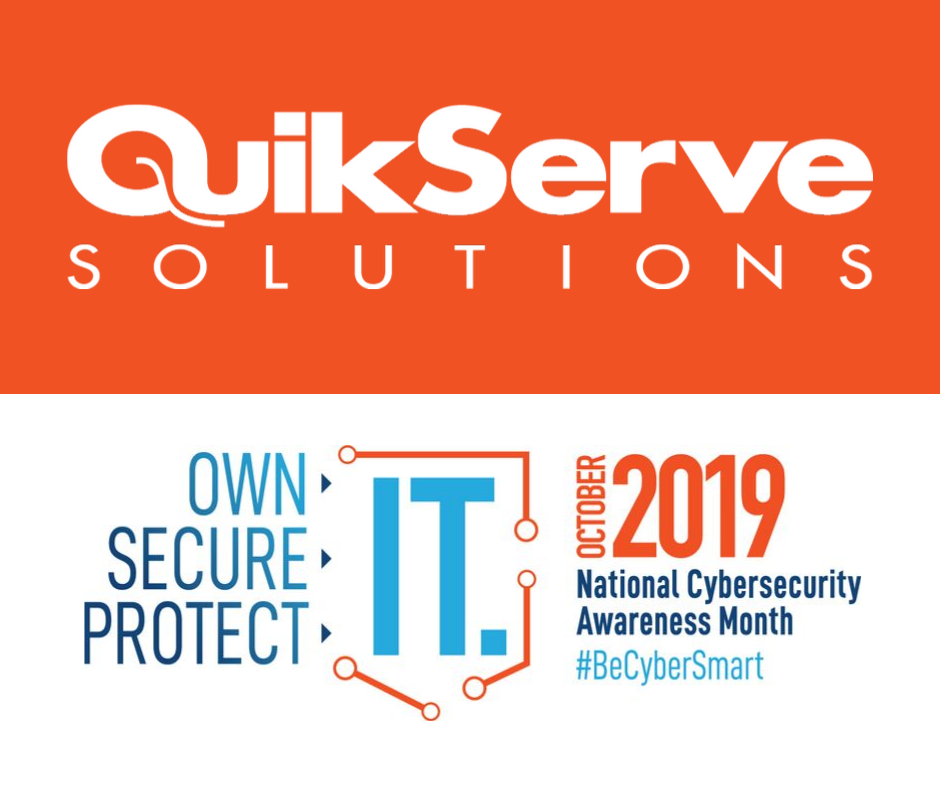 October, it's the month where witches, ghosts and goblins come out. Those can stay, but there is one monster that we need to get rid of once and for all—cybercriminals.
October is National Cybersecurity Alliance Month (NCSAM) which is a month-long observation that was created as a collaborative effort between the government and the industry to make sure every American knows how to stay safe and secure online. This is the 16th year for NSCAM and it is co-led by NCSA and Cybersecurity and Infrastructure Agency.
This year NCSAM is switching up the theme to be 'Own IT. Secure IT. Protect IT.' with a goal to encourage personal accountability and ways to be proactive in digital privacy and security while also educating on common cyber threats and cybersecurity careers.
In 2018, 1,379 organizations including—academic, public and private organizations and government institutions registered to be a champion for NCSAM. The Champions represent people who are committed to creating a safer and more secure internet.
This year, for the first year ever, QuikServe is excited to get involved and be a NCSAM Champion. We look forward to making a positive impact on the internet by educating our employees, partners and the community on how to be #CyberSmart this October.
You can become a champion as well. Visit this site to sign up: https://staysafeonline.org/ncsam/champions/signup/
Follow our social media channels (Twitter, Facebook and LinkedIn) to see what we have to share with you this month!