Robust reporting sounds like a standard buzz phrase in the QSR/Full Service industry, but when you really dig deep into the concept of it, a couple questions need to be asked. What kind of reporting are you analyzing AND how are you optimizing your operations based on that reporting. This industry moves at lightning speed, which means agility is crucial to success. QuikServe Cloud Reporting improves awareness of transactional performance and enables proactive responses at every level of your organization.
Identify revenue generating opportunities, evaluating your strategy, and cutting costs are all critical elements of reporting but without having these easily accessible in real time through any connected device, including phones and tablets, you're missing an opportunity that's right at your fingertips.  Through easy-to-navigate dashboards (including mobile), QuikServe's innovative cloud-reporting technology, provides accurate and concise data for each critical area of operations wherever and whenever you choose to get it[ .   
Because what you do with the data is arguably as important as that data itself, our systems are designed to help you view and optimize:
Sales
Inventory
Food Cost Groups Reporting
Labor Expenses and Percentages
Discounts and Coupons
Drive Thru Speed of Service
Day Part Sales and Comparisons
---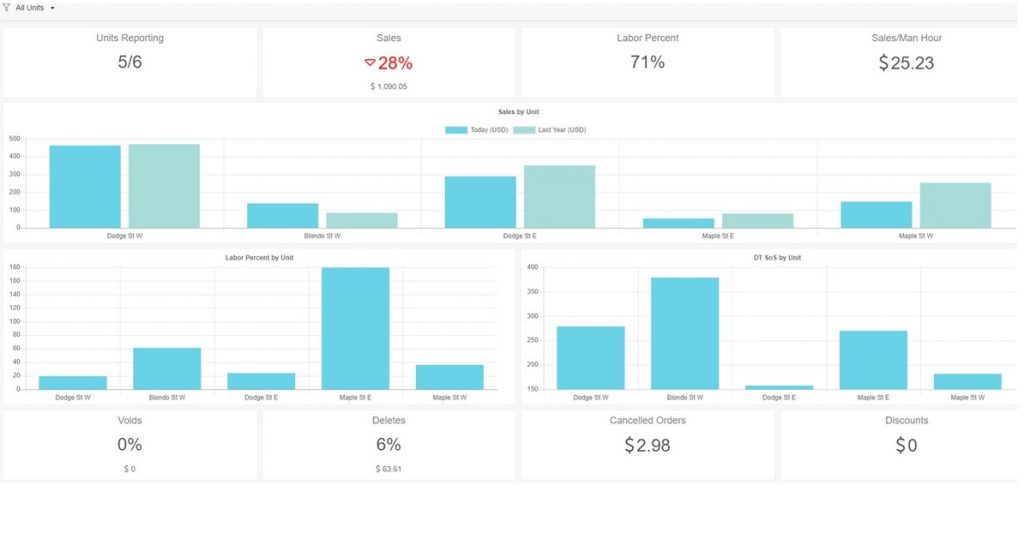 Additional features include the ability to control user permissions, manage different organizational group setting, customize multiple reports through a multitude of filter options and enjoy an easy navigation that makes analyzing your business simple and quick.
To learn more about how QuikServe's Cloud Reporting solution can help you grow your business, contact us at 402.933.5296 or robb@quikserve.com