The Temperatures module, within the QuikServe Solutions iOS app, offers your restaurant a state of the art approach to food safety and recording HACCP (Hazard Analysis & Critical Control Points) checklist temperatures.
This app feature allows the franchisee to set customized temperature ranges for each food item and load corrective actions when temperatures are out of an acceptable range.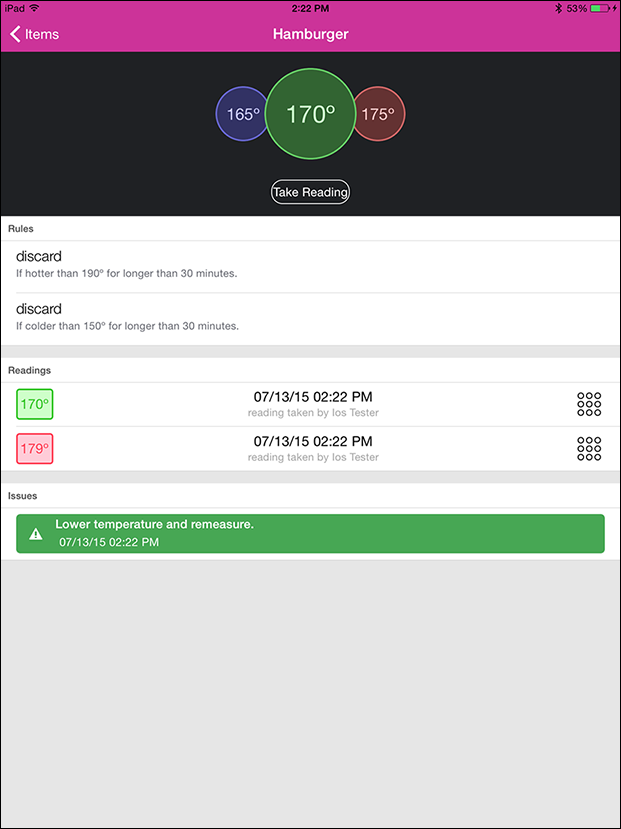 Food Safety screenshots
Food safety, while being a priority for your restaurant kitchen, should not be time consuming or difficult. With use of a Bluetooth probe, temperatures and reports will be wirelessly and directly recorded into your QuikServe Solutions app, effectively making checklist reporting a breeze and eliminating cluttered paper logs. Historical Readings, Exception Reporting and Charting are available on the app or via emailed reporting.
BlueTherm® Bluetooth Probe: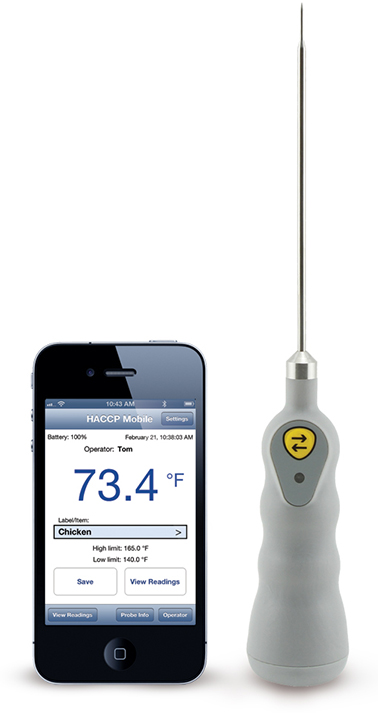 Able to read temperatures within 4 seconds
No cables – transmits up to 65 ft. to iOS device
Lasts up to 36 hours per charge

Temperatures is part of the suite of products offered within the QuikServe Solutions app