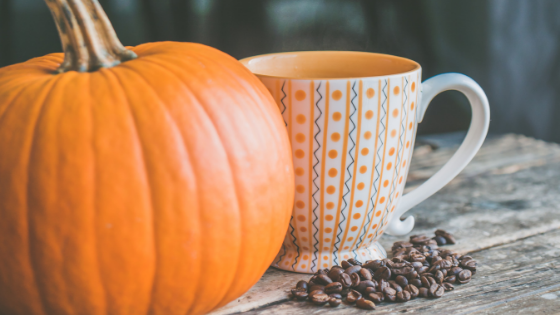 Ahhhh fall is in the air, and yes that is pumpkin spice you are smelling on every street corner. This isn't pumpkin spice's first rodeo though; these products have been a booming trend for the past decade, and it is still going strong.
In fact, according to data from Nielsen, sales from pumpkin items increased by nearly 5% in 2018 bringing in $511.5 million.  
Another interesting fact is QSRs are pushing their "fall" menu items out earlier and earlier. This year Dunkin' launched pumpkin spice lattes and apple cider donuts over a month before it was officially fall.
Starbucks has a notorious fall lineup featuring a pumpkin spice latte, salted caramel mocha and pumpkin bakery items, yet they are staying on top of the trend by adding another pumpkin spice drink this year—the Pumpkin Cream Cold Brew.
Pumpkin spice is easy to sell for coffee shops and bakeries (we have yet to hear of a pumpkin spice burrito or burger). But even if your QSR doesn't have pumpkin spice items flying out your windows doesn't mean you should sit out on another popular trend, autumn.
In a study by YouGov, autumn is the season that is most favored by Americans. So, whether or not you have pumpkin spice on your menu you should at least be using autumn to your advantage in advertising.
Digital menu boards are a great investment for a QSR looking to tap into their customer's autumn-emotions. They can display your seasonal items in high-resolution, moving imagery at your front counter or even screens in the drive-thru line to influence last-minute purchase decisions. 
Another perk we hear from QSR's using our digital menu boards is the ability for them to change the items shown based on the time of day. For example, a restaurant could display their pumpkin spice latte during their breakfast hours and an autumn butternut squash soup during their lunch rush.
Digital menu boards give restaurants the power to influence and have their customers continually fall for their products.