Quick service restaurants run fast and that's why you need your kitchen to be moving even faster. Our kitchen display software provides clear communication from the front of the house to the back of the house.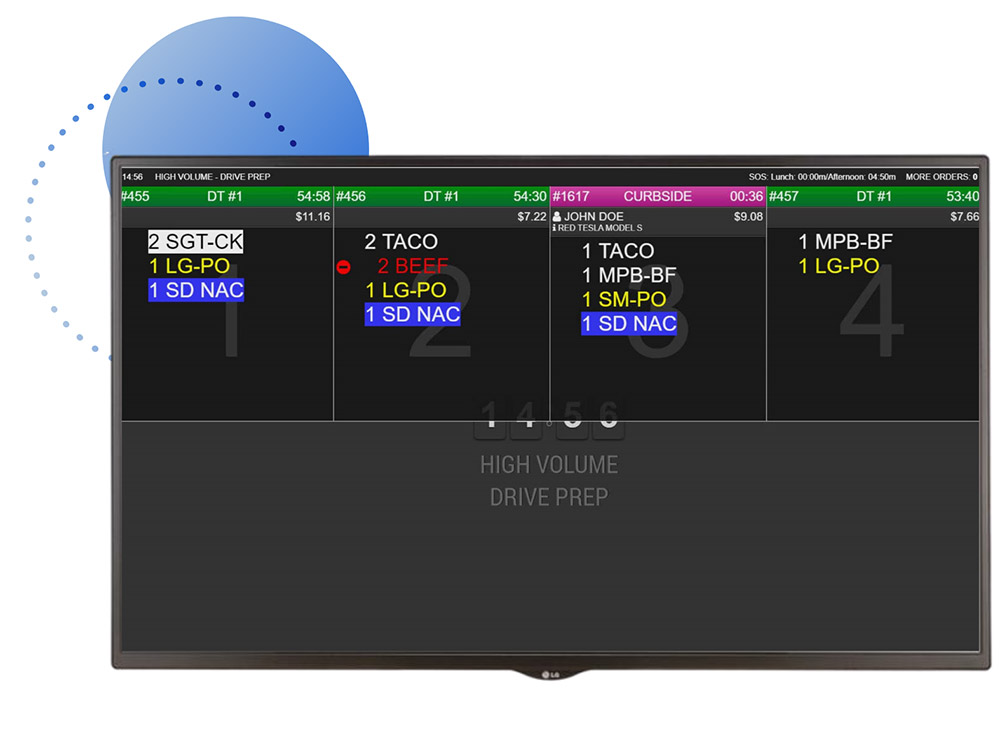 Make your kitchen staff's life easier by providing them with a clear overview of current and in-process orders.
Distinguished Destinations
Easily know where orders are going drive-thru, pick up, lobby, etc.
Speed of Service Dashboard
Keep your employees moving fast with speed of service display.
Online Ordering Integration
Online orders are immediately sent to kitchen screens so it is ready by the time of customer pick-up.
Color Coded Ingredients & Modifiers
Easily view order specifics so you get it right the first time.
Our eight order display allows your kitchen the ability to prep orders ahead of time to keep speed of service fast.
The ability to bump orders off all screens at once.
The ability to easily recall orders that you want back on the screen.
Let our software do the talking!